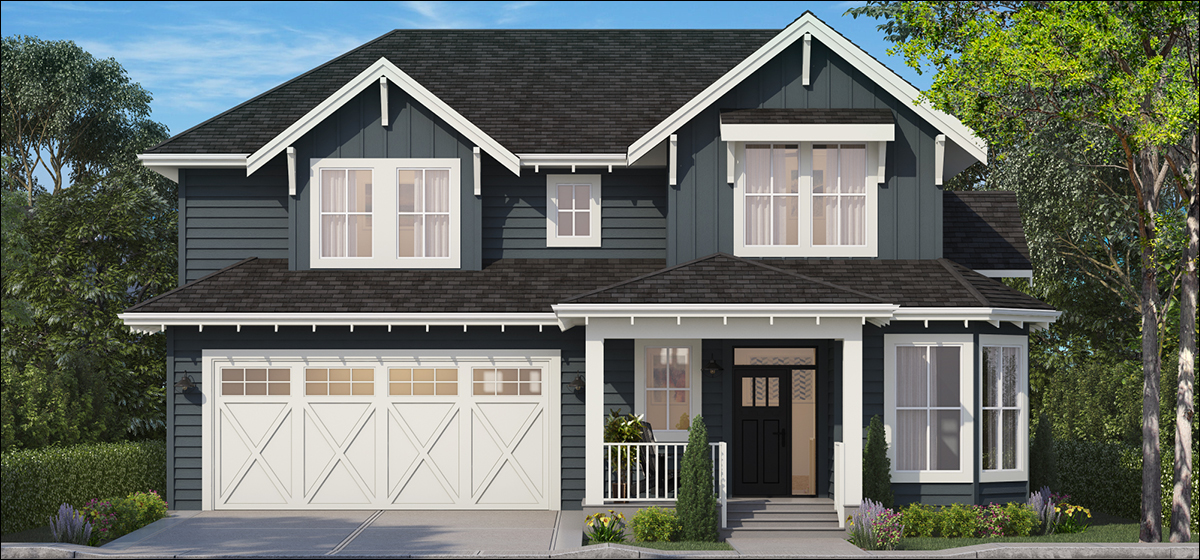 Frequently Asked Questions
Where can I purchase lottery tickets?
Tickets can be purchased by phone at 604-678-4663, ordered online at www.pneprizehome.ca/order-now, at Save-On-Foods, PriceSmart Foods or Urban Fare in BC locations, by mail, and at PNE Prize Home previews.
How old must you be to purchase a lottery ticket?
Ticket purchasers must 19 years or older. If a winning ticket bears the name of a minor, the prize will be lawfully delivered on behalf of the minor to the minor's parent, legal guardian or trustee.
Do you have to be a BC resident to purchase a lottery ticket?
You do not have to be a BC resident to purchase a lottery ticket however there are certain restrictions and conditions that must be met.
The lottery is intended for BC residents. Ticket buyers must be in British Columbia at the time of purchase. A non-resident of British Columbia may purchase a ticket if the entire payment transaction takes place while the person is physically in British Columbia and if the ticket or a receipt is issued at that time. Receipts can be mailed to addresses outside the province of British Columbia.
A non-resident of British Columbia cannot purchase a ticket via the Internet, by phone,or by mail but must purchase at a retail sales outlet (Save On Foods, at the PNE Grounds, during our Mall and Events Tour) only.
Tickets or receipts cannot be distributed to, mailed or otherwise sent to a non-residents third-party address in British Columbia.
Where are my tickets?
The physical tickets are entered directly into the draw; they are not sent out in case they get lost in the mail.
Am I supposed to receive a receipt?
A receipt is issued to you by email or mail upon processing of the order. All online orders get the receipts emailed, which might be redirected into the junk or spam folder due to the email's security settings.
I don't have my tickets or my receipt, how do I know I've won?
The PNE Prize Home Lottery is a name draw, not a number draw. We contact all winners by phone, email or registered mail and they have a year to claim their prize.
What days can I tour the PNE Prize Home?
Guided tours of the house in Langley will be from July 15 – September 4 (Saturdays from 10:00am – 2:00pm; including July 16, September 3, and 4).
Free tour tickets will be available through TicketLeader closer to the event.
The PNE Fair will also feature a Prize Home showcase: August 19- September 4.
Where does the Prize Home Lottery Revenue go towards?
The revenue raised supports a variety of non-revenue producing programs, primarily focusing on agricultural programming.  Such programs include the largest 4H competition in British Columbia held annually at the PNE Fair, Farm Country and a range of additional agricultural exhibits.  Revenues also support the Multicultural, Community & Family Stage, which showcases free quality shows for children and various community groups from the lower mainland.
Can I split the sheet of tickets in different names?
We are not able to split up the tickets in different names. We can, however, put more than one name on all the tickets. If you are adding multiple names on the tickets, please contact us at 604-678-4663 or toll free 1-877-946-4663 and one of our agents can assist you with your purchase. The other alternative is to purchase them at the Fair and fill the tickets out by hand.
Can I purchase tickets as a gift?
If you're purchasing tickets for someone as a gift, please call 604-678-4663 or our toll-free number at 1-877-946-4663 and one of our agents can assist you with your purchase.
How long does it take to receive my receipt?
If you have placed an order online, you should've received your receipt within 24-48 hours. Please check your junk or spam folder as some email providers filter our emails there instead of your primary inbox.  However, if you have requested for a mail receipt, you should've received it within 3-4 weeks. If you have not received your receipt, please call 604-678-4663 or 1-877-946-4663 or email lottery@pne.ca.
Where can I check the status of my order?
You can check the status of your order on https://tickets.pnelottery.ca/status and you may print a copy for your reference.
How can I be sure my tickets are in the draw?
The PNE prize home lottery is governed by BC Gaming Policy Enforcement Branch, and we must adhere to their rules and regulations to hold a license. Therefore, all purchased tickets must be entered into the draw.
What are the odds of winning?
Prize Home Lottery: Chances are 1 in 861,000 (total tickets for sale) to win
50/50: Chances are 1 in 290,000 (total tickets for sale) to win.
Can I purchase 50/50 tickets by itself?
The 50/50 tickets must be purchased in conjunction with 2023 PNE Prize Home Lottery tickets and is not sold onsite at the Fair.
What is a 50/50 draw?
The winning ticket will be the value of fifty percent of the money received from ticket sales. The potential maximum prize value is $1,000,000.
Will you send me the tickets?
No, we place the tickets in the barrel on your behalf since the draw takes place at PNE. We will then email/ mail you a receipt indicating the number of tickets you purchased, your name and address that have been put on the tickets, as well as the ticket numbers for your reference. We will not mail you the tickets and run the risk of the tickets being lost in the mail or stolen.
How will I know if I have won a prize?
The winners are contacted immediately by phone. If they are unable to be reached, we will try again and/ or a registered letter will be sent to you. A complete list of winners will also be updated on our website.
The winners have one year to claim their prize.