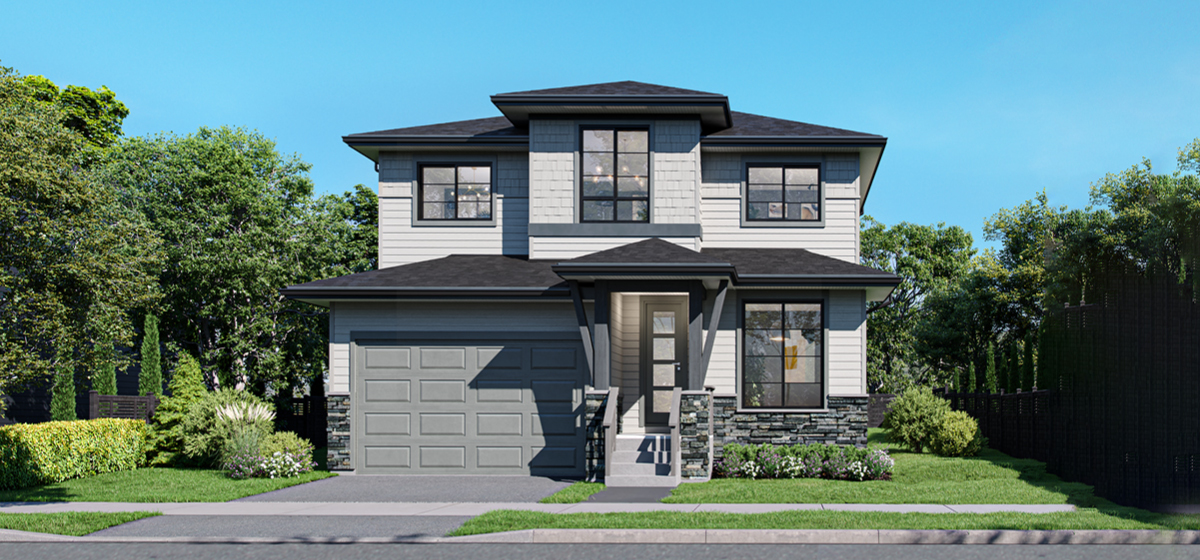 PNE Prize Home Lottery – Rules of Play (2021)
ELIGIBILITY—The Lottery is open to the public but not to members of the Board of Directors, contract employees of the Pacific National Exhibition, those associated directly with the Lottery, or their immediate families and any other person residing in the same household. Tickets may be sold and purchased only in British Columbia. Ticket purchasers must be 19 years of age or older.
HOW TO ENTER—Tickets purchased through the phone, mail, retail outlet, or ordered online will be printed for you and deposited directly into the barrel. For purchases made onsite or at mall and event locations, print your name, address, telephone number on the tickets and deposit into the designated white boxes before 11pm on September 6, 2021. The five vehi­cle draws, ten cash draws, a ten thousand dollar home gift certificate draw, and a Trev Deeley motorcycle draw will be held September 13, 2021 between 1:30pm-5:30pm with the final Grand Prize Draw held between 6pm and 7pm on September 13, 2021. All tickets, including all winning tickets from previous 2021 draws, will be eligible for all draws if purchased by deadline. There are four Bonus Draws. The Early Bird Draw will be held at 2pm June 10, July Cash Draw (1) July 08, July Cash Draw (2) July 22, and the Fair Bonus Draw August 26, 2021. All draws are held at the Pacific National Exhibition (2901 E. Hastings St, Vancouver, BC). All prizes are drawn manually from a barrel in order of ascending value. If a winning ticket bears a minor's name, the prize will be lawfully delivered on behalf of the minor to the minor's parent, legal guardian or trustee.
LICENSE—The PNE Prize Home Lottery is licensed by the Province of British Columbia. BC Gaming Event License #128225
PRIZES NON-REFUNDABLE—The Lottery prizes must be accepted as awarded and have no cash equivalent and are not transferable or refundable. No substitutions are permitted by winners. Costs incurred in picking up the prize awarded are borne by the winner.
ENTRIES—All entries become the property of the Pacific National Exhibition and no entries will be returned.
PUBLICITY—Winners consent to the release of their names by the licensee.
RELEASE—As a condition of and in consideration for receiving all or any part of the Grand Prize Package, the winner of the Grand Prize Package will be required to execute a release, waiver and indemnity in favor of the Pacific National Exhibition, its officers, directors, employees and agents, releas­ing the aforesaid from any and all liability, damages, costs and expenses which may be suffered or incurred by the winner arising from or in any way connected to the prizes awarded and indemnifying the aforesaid in respect of any such claim of any third party.
TICKETS—Only 94,000 sheets of tickets will be printed during the Lottery period (25,000 sheets of 2 tickets, 33,000 sheets of 6 tickets, and 36,000 sheets of 15 tickets). Each ticket is eligible for all draws if purchased by deadlines stated. Chances are 1 in 788,000 (total tickets for sale) to win a grand prize; actual odds depend on number of tickets sold. While the number of tickets in each price category may change, the total number of tickets available, 788,000, will not.
DETERMINATION OF PRIZE VALUES—Any reference as to the value of any prize is the estimated suggested retail replacement cost of such prize as quoted by the suppliers of such prize at the date of the commencement of the Lottery. Entrants should be aware that the fair market value and the actual resale value of any prize may be less than the stated value. The Pacific National Exhibition in no way represents or warrants that any prize winner will be able to obtain equivalent cash value upon resale of any prize. The total fair market value of all the prizes is $2,291,035.85
CUTOFF TIMES AND DATES—Bonus Draw cutoffs for cheques, money orders, phone, and online sales are at 9pm on June 7, July 5, July 19, and August 23, 2021. Bonus Draw cutoffs for retail sales are May 29, June 26, July 10 and August 14, 2021. Retail sales end August 21, 2021 (by store closing). Vendor sales at PNE grounds and mall kiosk sales will be cut off at closing on June 9, July 7, July 21, and August 25, 2021 for each of the Bonus Draws. The PNE must receive all cheques orders by September 6, 2021. No tickets will be sold over the phone or on-line after midnight September 6, 2021. Ticket sales will cease on the PNE grounds at 11pm September 6, 2021 and all ticket boxes will be collected shortly after.
LIMITATIONS—In the event of any loss to or destruction of any tickets whether through inadvertent negligence or any cause whatsoever, the liability of the PNE shall be limited to the cost of the ticket provided that no compensation will be made in absence of proof of purchase to the satisfaction of the PNE. In the event that the draw is delayed or cannot occur, a substitute draw will be held. Notification to ticket buyers will be via e-blast, posted on social media channels, and on our website. The substitute draw will be held on the next available calendar date.
GRAND PRIZE—Total Grand Prize package is worth over $1,861,176.37 (estimated suggested retail replacement value at date of the commencement of the Lottery; fair market value and actual resale value may be less). The PNE Prize Home is located at 961 McNally Creek Drive, Surrey. A minimal level of landscaping will be provided on the lot at the PNE's sole discretion.All winners will be contacted by phone or registered mail.To claim a prize, prize winners must provide the following documents on request:Signed and witnessed Waiver Form
Photocopy of winning ticket or prize winner letter
A copy of their valid Photo Identification

A winners list will be posted on www.pneprizehome.ca and published September 20, 2021 in The Province newspaper.

For formal inquiries, relating to any ticket purchases including refunds please call (604) 678-4663 or 1-877-946-4663 or email us at prizehome@pne.ca
50/50 – Rules of Play (2021)
BC Gaming Event License #128226

ELIGIBILITY: The Lottery is open to the public but not to members of the Board of Directors, contract employees of the Pacific National Exhibition, those associated directly with the Lottery, or their immediate families and any other person residing in the same household. Ticket purchasers must be 19 years of age or older.  If a winning ticket bears a minor's name, the prize will be lawfully delivered on behalf of the minor to the minor's parent, legal guardian or trustee.
TICKETS AVAILABLE: A total of 290,000 tickets are available with 65,000 sheets of single tickets at $10 each and 45,000 sheets of tickets at 5 for $30. While the number of tickets in each price category may change, the total number of tickets available, 290,000, will not. 50/50 Tickets must be ordered in conjunction with your PNE Prize Home Lottery Tickets.  50/50 tickets cannot be purchased with onsite tickets.  Tickets may be sold and purchased only in British Columbia.
SALES CUTOFF TIMES AND DATES: Tickets may be purchased by phone, mail, fax, at participating retail sales locations, and ordered online.  All cheque orders and retail sales orders, with the exception of mall kiosks, must be received by August 21, 2021. Final sales for will be cutoff at midnight on September 6, 2021.
DRAW DATE: Draw will be held at the Pacific National Exhibition (2901 E. Hastings St, Vancouver, BC) on September 13th at 12 noon. The winning ticket will be drawn manually from a barrel and the prize will be the value of fifty percent of the the money received from ticket sales. The potential maximum prize value is $1,000,000.
Costs incurred in picking up the prize awarded are borne by the winner.
The winner will be contacted by phone or registered mail.
To claim a prize with a cash equivalent option, prize winners must provide the following documents on request:
Signed and witnessed Waiver Form
Photocopy of winning ticket or prize winner letter
A copy of their valid Photo Identification
The winners name will be posted on www.pneprizehome.ca and published September 20, 2021 in The Province newspaper.
PUBLICITY: Winners consent to the release of their names by the licensee.
LIMITATIONS:In the event of any loss to or destruction of any tickets whether through inadvertent negligence or any cause whatsoever, the liability of the PNE shall be limited to the cost of the ticket provided that no compensation will be made in absence of proof of purchase to the satisfaction of the PNE.
In the event that the draw is delayed or cannot occur, a substitute draw will be held. Notification to ticket buyers will be via e-blast, posted on social media channels, and on our website. The substitute draw will be held on the next available calendar date.
For formal inquiries, relating to any ticket purchases including refunds please call (604) 678-4663 or 1-877-946-4663 or email us at prizehome@pne.ca
—
Pacific National Exhibition 2901 East Hastings Street Vancouver BC V5K 5J1 (604) 253-2311
Know your limit, play within it. For Help: 1-888-795-6111 or www.bcresponsiblegambling.ca